SEMINAR ABOUT THE APPLICATION OF DBD PLASMA TECHNOLOGY FOR THE PROTECTION, PREVENTION AND RESISTANCE OF HOSPITALS, HOUSEHOLDS.
The current epidemic situation in the world in general and in Vietnam in particular is very complicated and difficult to control. Especially airborne diseases such as: COVID-19, SARD-2, FLU H5N1, H7N9, TUBERCULOSIS, MEASLES, MUMPS… But with existing equipment, using air disinfection technology applied in Vietnam such as Hepa filter, activated carbon, chemical mist, UV lamp, ... the effectiveness of these methods is not yet. is really high and can affect the health of the user.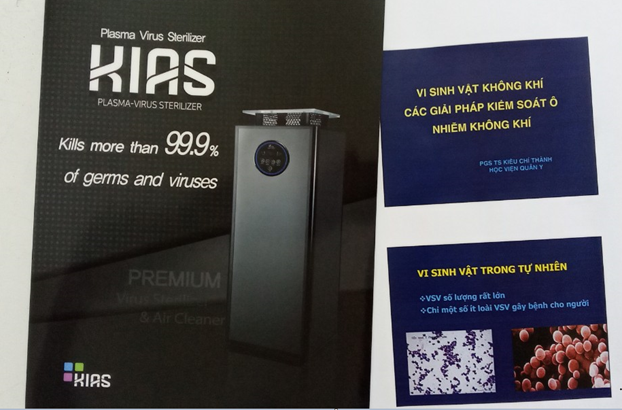 In order to protect, prevent and antibacterial hospitals, households in the best, most effective, safest, lowest operating cost. Quan Khoa Medical Equipment Company has researched and affiliated with the world's leading partner in infection control: KUMO INDUSTRY CO., LTD. To bring back to Vietnam the technology of air disinfection DBD (Dielectric Barrier Discharge) PLASMA - the latest and advanced technology in the world today.


DBD PLASMA TECHNOLOGY DISINFECT THE AIR
DBD PLASMA ultra-low energy technology combined with 360⁰ closed 3-layer membrane system will provide a combined solution of air disinfection and deodorization, thoroughly removing impurities such as mold spores, fine dust particles , super fine dust, pollen and skin flakes, pet hair ... This technology has been patented number: 10-1937380 in Korea and recognized worldwide.
At the seminar on SCIENCE - TECHNOLOGY TO DISINFECTION AIR just held in Hanoi City, Quan Khoa Medical Equipment Co., Ltd. introduced the air disinfection and air cleaning devices for hospital environment: KIAS 1718 and KIAS 1202, for households: KIAS 913S and KIAS 913D. The seminar was also attended by scientists, leading experts on infection control in Vietnam, commenting on their assessment of DBD PLASMA air disinfection technology.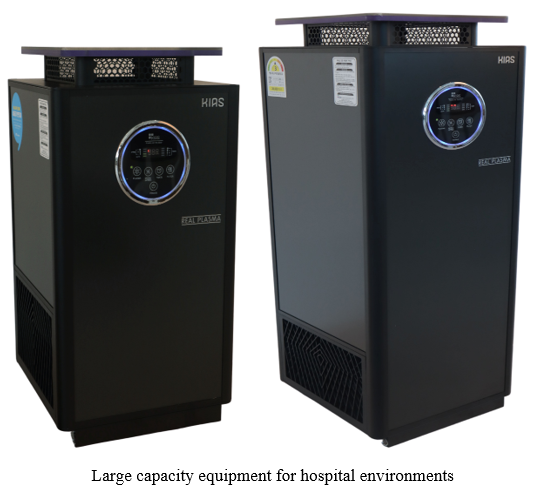 Photos of the seminar: